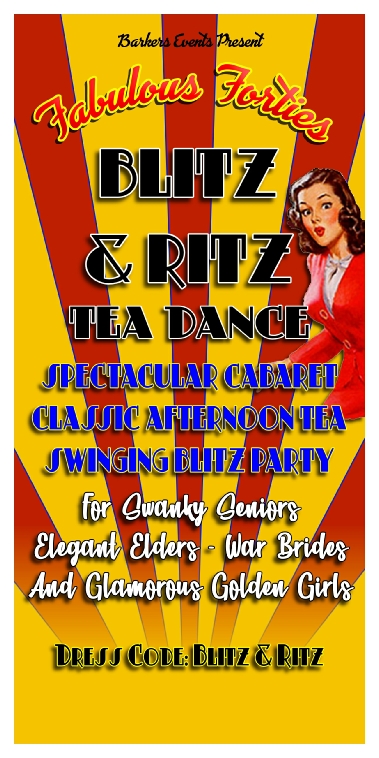 Popping up in a venue near you, the party's as much a time-travelling experience as it is an old school knees-up. Surrounded by your fellow countrymen & women dressed up in 1940's tea-dresses, home front utility clothing, and perfectly-pressed allied uniforms, you'll be immersed in a wartime air shelter. Featuring a swing dance hall, a classic Afternoon Tea is served, a live Cabaret stage features top vintage performers.
As grandpa always says, "You'd be speaking German if it wasn't for me".
He didn't fight in the war, he just always said to choose French for GCSE.
The reality, however – ignoring the above – is that everyone alive in Britain during WWII was fighting: to stay upbeat, to support each other and, ultimately, to survive in the face of a gruelling war and, specifically, throughout the sustained bombing of Britain by Nazi Germany between September 1940 and May 1941. Their collective stiff upper lip, defiance and 'Blitz Spirit' – in the face of unthinkable hardship – is something we must never forget.
The Ritz Party starts at 12 noon with floor shows and Spectacular Cabarets including some of the UK's finest swing music, performers. A free raffle is included and the party lasts until 3.00 PM.