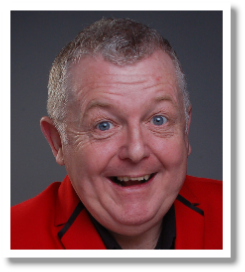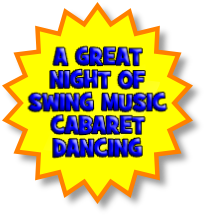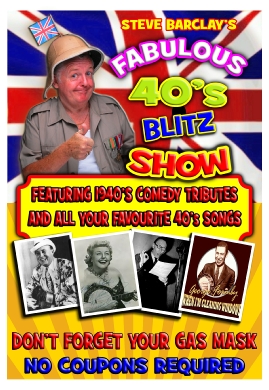 1940's SHOW
Steve Barclay's 1940's Hits From The Blitz Show pays special tribute to those unforgettable artistes who had their own unique styles, from the swinging sounds of Frank Sinatra to the soft tones of Bing Crosby and comic songs of George Formby and a host of your 1940's comedy favourites.
Steve Barclay presents a lively program tailored to the requirements of each event, entertaining your audience and ensuring a good time is had by all. Its great to see the audience singing and dancing along, bringing back the nostalgic feeling of the 1940's.
At this time emotions were naturally heightened, influencing the music of the era. Artist of the time wrote lyrics that portrayed feelings of saying farewell, feelings of love and feelings of cheer to keep spirits high. There was also some influence from across the Atlantic, American troops who were stationed in the UK brought with them sounds of Jazz, Swing and Blues.
AVAILABLE WITH FULL SUPPORTING SHOW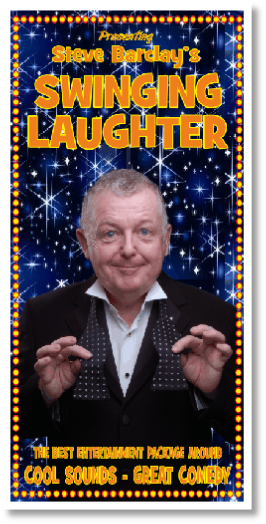 SWINGING LAUGHTER SHOW
Steve Barclay is one of those entertainers other entertainers love to watch and with his band After Dark, he presents a full evening of great music with all your family favourites as well as his own special brand of humour and a fantastic array of impersonations.
Suitable for all venues and occasions this is a truly excellent show and one that is booked back again and again. Steve is also available for special guest appearances. More»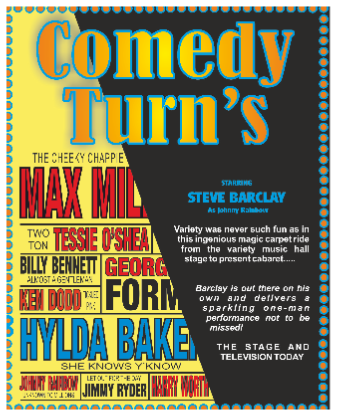 COMEDY TURNS
Yes, it is an one-man comedy drama with some assistance from an old ventriloquist dummy's head. Unlike many one-man plays, this one runs the full evening and the 85% audience was simply spellbound, standing as one at the end to acclaim this excellent production.
What is it all about? Well, basically it is set in a dressing room with the character preparing for a performance. As he goes through the routine of make-up, costume etc his life flashes before him with all its ups and downs, delights, disappointments and disasters. Sometimes hilarious, sometimes painful.
Steve Barclay holds his audience masterfully and you can never be absolutely if he is going to get out there on stage or end it all in the dressing room. More»